I Choose You, Part II
Read Part I of this three-part series on our wedding here.
Stella and Blayne turned to me to give me a thumbs up. They held up their little sign, and Angela opened the doors to push them through. The great iron doors of the church opened, and all I could hear was the chords of Holst's Jupiter (which I had chosen) cascading over the Nave.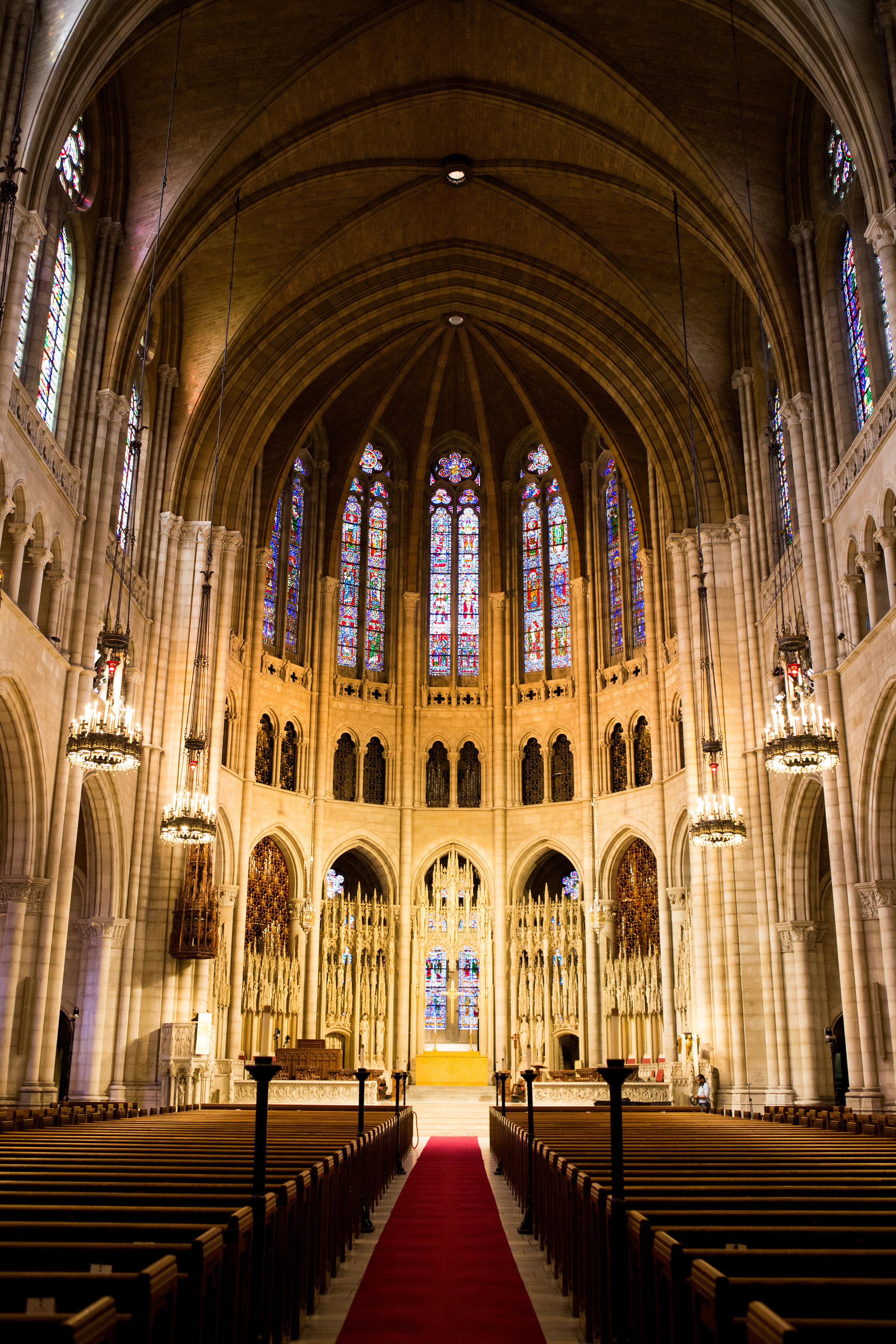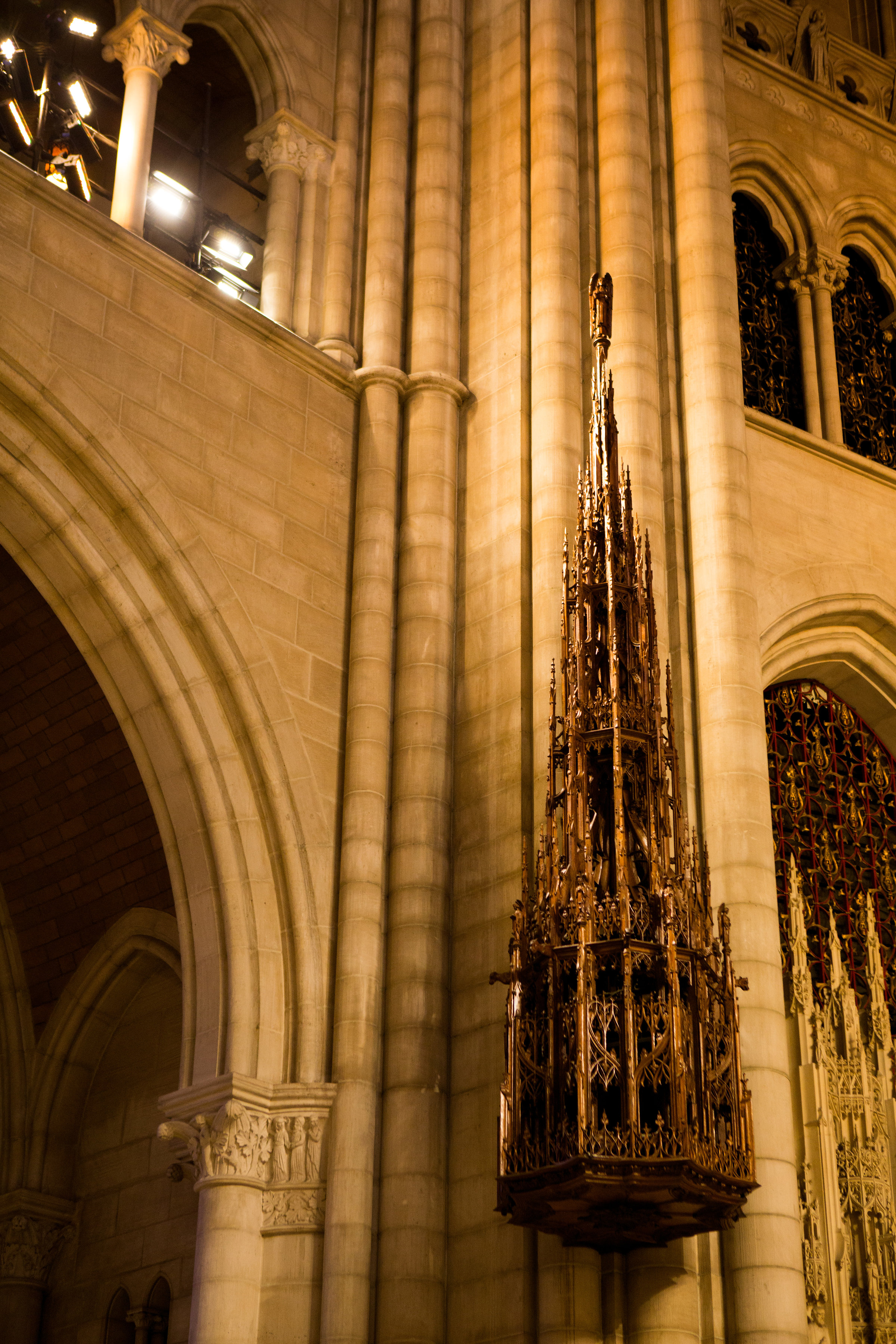 I blinked, (or did I?) and I was walking down the very long aisle, scanning the crowd - there is nothing quite so wonderful as looking into a crowd and realizing that you know each and every face
As I looked over the group gathered, I saw faces from every chapter of my life, of Elena's life, and of our life together. My childhood best friends, Zuri, Jameelah and Thandi; Elena's siblings, nieces and nephews; my acapella group from college; and a big group of Elena's coworkers - all gathered there to witness our vows. Look around, look around, at how lucky we are to be alive right now...I was filled with a warmth I'd never felt before, and doubt I'll ever feel again.
I looked over at my Daddy, unable to imagine what he must have been feeling.
Families are the cornerstone of our world. A dad and a mom, two dads, two moms, a mom, an uncle, an aunt, cousins, a grandfather...however we come into the world and to whomever we are born, that bond is priceless. Children are the heirs of a father, a blessing from the Lord, and mothers are the center and heart of the home; sons are special gifts in and of themselves, but there is something precious and irreplaceable about the relationship between a father and daughter. No matter her orientation, a little girl who is beloved of her earthly father gains a mirror of the love her Heavenly Father has for her - a love that is protecting, providing, and steadying. It is this dynamic and assuring love that I have in my father. He has spoiled me with his love and devotion since the day I was born. There is a sweet moment in my birth video where he holds my pudgy face up into the camera, telling the world my name. The look on his face is one of wonder and joy, and I know even then he was thinking: "What will I do if I have to give her away someday?"
But give me away he did, and he did so with pride.
I blinked hard to hold the tears back, but my success was to be short-lived. Having poor eyesight even with contacts has its perks - it wasn't until I was quite close to the end of the aisle that my favorite face grew clearer and sharper with each step.
In that very moment, I heard God say to me: "Girl, didn't I tell you I would come through for you?!"
Perhaps our Almighty Father was not so colloquial, but I certainly could've broke into a full-on, old-fashioned Pentecostal church shout right then and there. As I caught sight of my bride, a movie montage of our future fell briefly into focus: right then I saw us 5 years from now, cradling a bundled baby and walking Watson through Central Park. In 10 years, more children and more dachshunds and a messy house full of laughter and tiny people shouting "Mommy! Mama! Come and look!". Fifteen years, twenty...her locs go gray, our kids are taller than us, I begin to favor glasses over contact lenses, she somehow brings the fanny pack back into style, I am rounder from all the pregnancies...we grow older, move to the country, have grandchildren and an army of Dachshunds...we live. We live a life that so many would deny us the right to, a life blessed by the ordinary and quotidian, a life that would've been impossible even 50 years ago. Right then, I saw it all with unfailing certainty. And it was far too much.
I tried to thug it out, y'all.
While I managed to keep tears off my freshly beat face, I could hardly see as they pooled in my eyes. In the breathless, hovering seconds between the last ribbons of music fading and Reverend Palmore inhaling to speak, I could've written her a book about all the ways I loved her. There could not have been more than 20 feet between us, and yet it was still too far. I wanted to run to her.
Reverend Palmore asked my Dad to formally give me away - he did so, stopping to scoop Elena up in a giant hug before turning back to sit next to my mother. I love how he loves her. They have a special bond that I did next to no work to cultivate.
He released her, she took my hand, and I looked deep into her soft brown eyes for what felt like the very first time. Reverend Palmore gathered the room, prayed for us, gave us our preliminary vows and addresses, and then asked us to turn and face the assemblage of people gathered behind us. He asked the all important question: "Will all of you gathered here support Sydney and Elena as they strive together to develop into all the God intends for them?" A louder "yes" was never heard. Look around, look around, at how lucky we are to be alive right now...
We had three of our closest friends read Scripture for us - from Psalms, from the Apostle Paul's Letter to the Colossians, and from the writings of the prophet Isaiah. There was something particularly special about having Kevin, Ruth and Delton read for us. Kevin, the little brother I always wanted, is White and gay and from Long Island; Ruth, my former roommate and, along with her boyfriend Devin, one of my most cherished friends from Skidmore is Jewish and agnostic from Chicago; and Delton, our Bay Area brother brought into our family by one of my best friends and bridesmaid, Sydney, is a Black man living and thriving in America. They represent the best in all of us: the diversity and difference that God uses to give us a deeper love and understanding for one another. Having three people from very different worlds all declaring the Father's love for us gave me such great joy.
I could not have been more excited to say my vows. We'd rehearsed them, so I'd heard hers, but saying them in church in front of everyone was another animal entirely. Unlike most people with social anxiety, I don't struggle to speak in public, but I do occasionally read too fast, skip a word, or make some other potentially embarrassing mistake. I promised her that I would always apologize, that I would love her actively, that I'd be faithful to her, that I would do everything and anything to keep her, that I'd always be there for her...I promised her everything I have. I made it to my favorite part of my vows, in which I quoted "My Shot" from Hamilton. Although she'd heard it before, she slow-clapped me, which lead to everyone else slow clapping me. I love her.
She promised me that she'd love me in real time, that she would be generous, that she would place me above all others, that she would lead us, that she would push me to grow into all that God desires for me.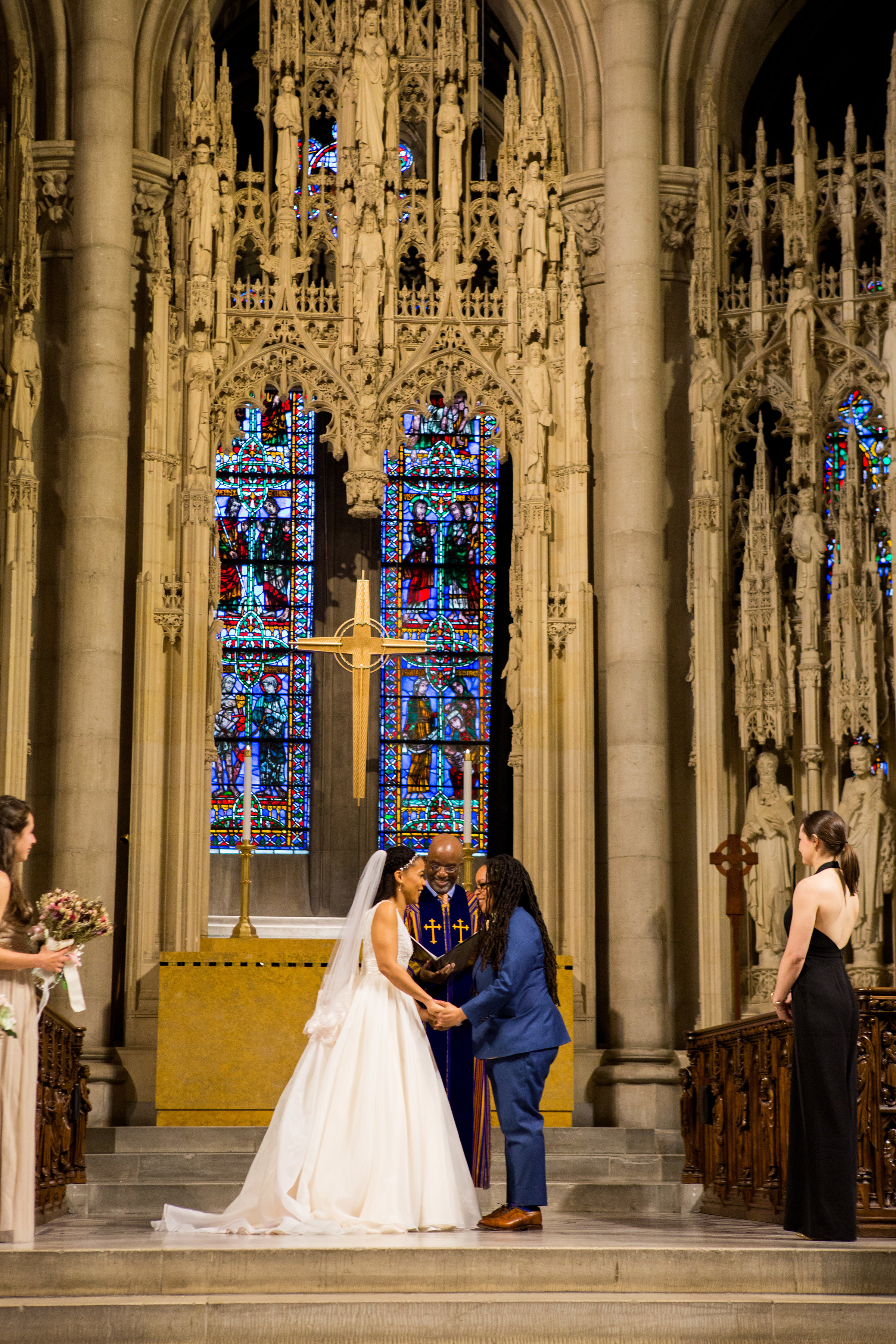 For the first (and so far, only) time in my life, all around me was still and quiet. My heart pounded with anticipation and joy, but my mind was still. A lifetime of ADHD, anxiety, and a high IQ means I've never known internal silence - wherever it is that people venture to when they "quiet their minds" or "clear their minds" is another planet. But right then, all I could see or hear for miles was the glow of her hand in mine. I listened as Reverend Palmore charged Elena and I to pursue God together, to love each other honestly, to give each other our very best all the time. I especially listened when he declared us married and invited us to kiss.
NEXT UP: The Party.
Stay tuned for part III of this series on our wedding, and be sure to follow along on Instagram for more wedding photos and snippets of our wedding video!
only + always love,
syd
P.S. - today's title comes from the sappiest song on Sara Bareilles' BEST album - I Choose You, from 2012's The Blessed Unrest